This post was meticulously filed under
Anime
on December 14, 2009 – 12:52 am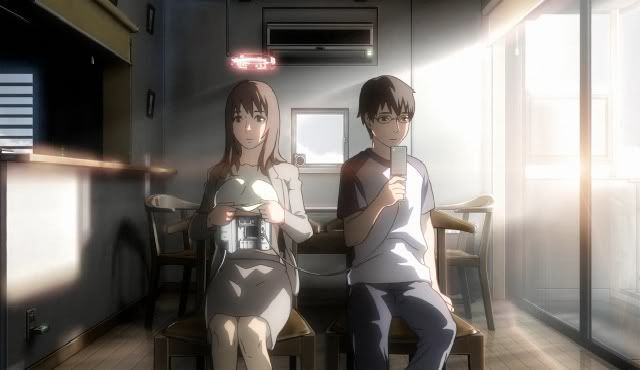 This is getting my highest recommendation. I actually watched this a little while ago and was just blown away. First off if you're an Asimov fan prepare to pee your pants because they take his three laws of robotics and envision an entirely different future.
The animation, music, characters and storytelling are just fantastic.
I can't help but remember the end of Robbie the Robot when Gloria states something like "I know it isn't real love, but I can't tell the difference". Time of Eve takes this to a new level by enforcing the idea that there really isn't a difference.
Truthfully, I want to go nuts on this anime since it's only 6 episodes, but I want to give everyone who wants to a chance to marathon the hour and a half worth of content first. You can watch them at Crunchyroll here.
With that said after Wednesday expect at least one post on Time of Eve (if not more). You're going to enjoy it!